9 April 2008, Donn @ 10:36 am
Encouraging the exchange and experiences of Jade Carving , Jade Sculpture and the continuing evolvement of Contemporary Jade Art Now .  Including other hard stone materials.  Tools, techniques, development and application. Design aspects and potentials for stone.  Head space and attitude………..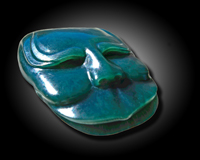 2 Comments to "ABOUT"
W. Craig McCoy — June 2, 2009 @ 9:27 am


Hello Donn, Old computer crashed. Have new one set up and running. not able to sign into Jade Carvers site. need help.

Also just spent a few days at Mike Burkleos with Matt Glasby. Amazing young man

Cheers

Craig

Donn — June 2, 2009 @ 10:17 am


Hey Craig, Looks like you have it all sorted now….. ???
Write a comment